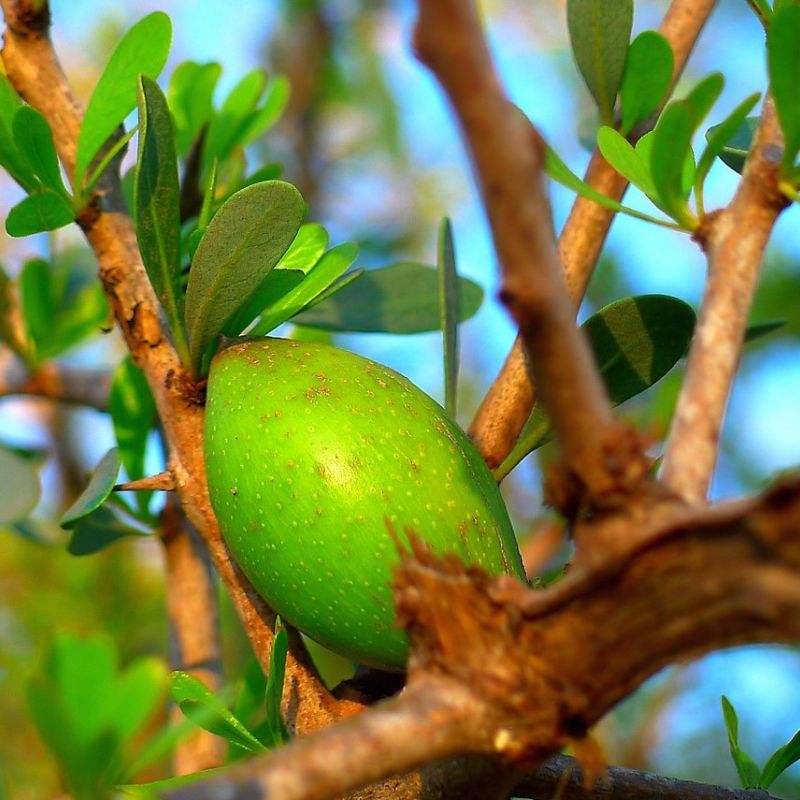 Argan oil
Argana spinosa
Argan oil is widely used in cosmetics thanks to its high antioxidant content which fights against skin ageing. It moisturizes the body and also has healing properties. Argan oil is also applied to hair to protect and nourish it.

In cooking it is considered as a noble oil, its hazelnut taste goes well with salads and salty dishes.

Happy Ingredients offers roasted and unroasted argan oil as well as cosmetic argan oil.
Address
194 rue Georges Guynemer, 44150 Ancenis